Lots of upcoming shows have been added that will take us from Los Angeles to Europe to Australia. We are looking forward to seeing you all at a show near you. Read more
Wanna hear some of our new songs?
Peace Don't Cost a Thing - Tokyo Au Go Go - Inspiration - Learning to Swim - Serf City
We are still in the process of putting together all the little details. Stay tuned as we keep working away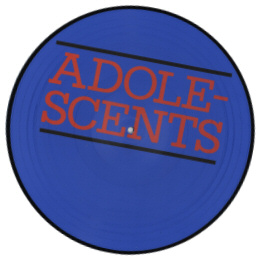 New Adolescents album, "The Fastest Kid Alive"
is now completed and we are designing artwork (the designs we have up will not be used for the record.) The album consists of 15 new songs, two of which were released only in France and which have been remixed and recorded for this album.
We hope to have this completed in the next few days and anticipate its release to coincide with a United States tour this July and August. Some of these dates will be on warped tour, but most of them will be in clubs and bars. put down your drinks and cigarettes, hooligan.